Custom Persionalized Wooden City and Lake Maps
Wooden Lake maps and city maps are made up of two layers of wood: top layer contains roads and information engraved on the map, the background layer is a nice blue stain for lake and green or black for city maps

Buzz Art offers various options for wood lake and city maps and cork coasters. Please check the menus above for the different items and sizes we offer with lake maps on them, for example cork coasters, slate coasters, hot plates.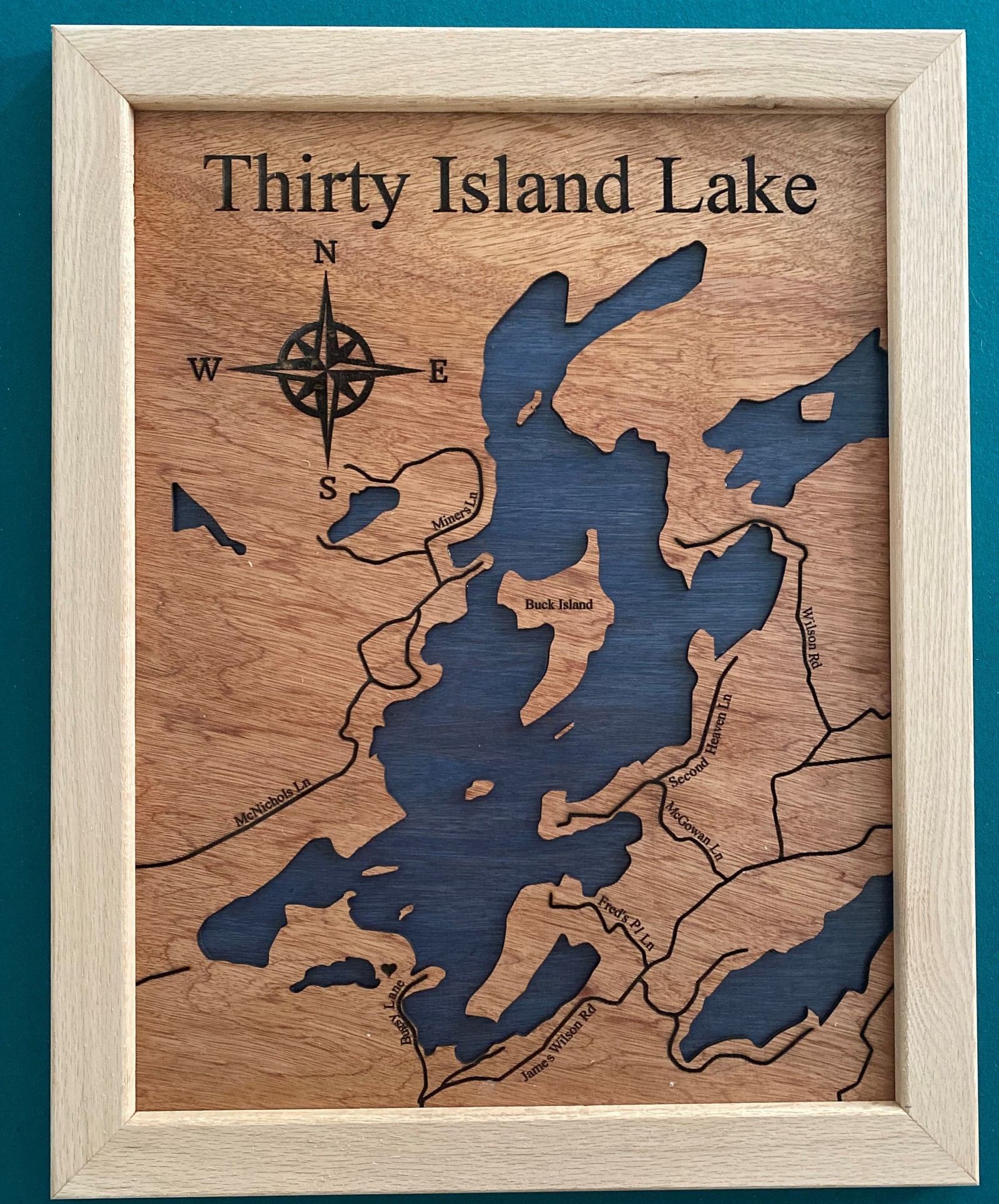 This is our full size wall mounted lake map, it includes the following:
> Full size is usually 17 * 22.5in, custom shaped to match the layout of your lake.
> Medium to large size islands, small islands are usually lost during the process and they fall or break off easily
> Roads as you require and roads named if desired
> Heart or star where the cottage is located
> Dual Layer, blue background and wooden front layer
> Compass
> Pretty well anything else you would like to add to the sign
> Frame is optional
Cost:
> $200 without a frame
> $350 with a frame.

Many more ideas of how to implement lake and city maps can be found in the menu above, some examples ornaments, coasters, hot plates and clocks.
Examples Wood City and Lake Maps